Closure of educational institution in IIOJK extended until June 30 – Kashmir Media Service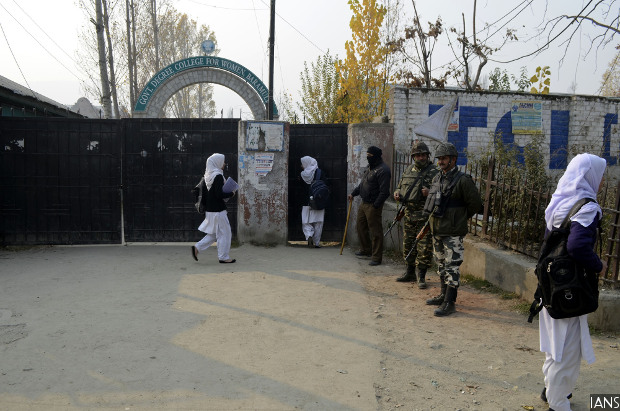 Srinagar, Jun 16 (KMS): In illegally Indian occupied Jammu and Kashmir, authorities have extended the closure of educational institutions for in-person and on-campus teaching until June 30.
An order issued by authorities states: "All schools, colleges, universities, technical/skills development institutes and coaching centers will remain closed for in-person/on-campus instruction (until June 30) ." The ordinance states that teaching staff must deliver online lessons from their homes.
"Universities and colleges are permitted to solicit in person attendance of minimal staff, only for research/laboratory work. However, personnel of educational institutions required by the relevant district disaster management authorities for their official duties will not be exempted from their duties, the order adds.
Meanwhile, the territory's High Court has also extended until June 30 the virtual hearing of cases in the Srinagar and Jammu wings as well as the territory's district and subordinate courts and tribunals.
The Court Registrar, Jawad Ahmad, said in an order that in view of the current situation due to the spread of COVID-19 infection cases in Kashmir, Jammu and Ladakh regions, as well as recent SOPs and guidelines in vogue, the previous order regarding the virtual hearing of cases is further extended until June 30, 2021.
"Physical hearing in respect of any matter listed shall be at the discretion of the relevant judiciary subject to the satisfaction of the judiciary with respect to the extreme urgency involved in this matter and thereafter this matter will proceed to a physical hearing on the date fixed by the judiciary.", read the order. "Due to the virtual hearing, entry of lawyers into the premises of the High Court is not required unless a lawyer is permitted a physical hearing in any extremely urgent matter," he said. he adds.