Cuba commits to the computerization of its education system
Although a large percentage of Cuban teachers belong to the analog generation, the Ministry of Education (MINED) is openly committed to their upgrading and training in the modern technological universe, so that they can acquire digital skills to match the skills of the students.
Fernando Ortega Cabrera, National Director of Educational Technology at MINED, affirmed that said strategy is an essential part of the process of computerization of the Cuban education system.
In a recent interview with the newspaper Grandmother, the official said that they are currently in the second phase of e-government, which is the interaction, which has led to the exchange with users through the MINED institutional website.
Ortega Cabrera also explained that this strategy has a responsibility with the use of public access platforms, which contribute to collaborative networking. "This allows teachers and students to interact in one class with another class and schedule projects of all kinds between them. "
As is logical, vital in this endeavor is the connection of nearly 3,500 schools to the MINED data transmission network, an objective which is sought by connecting more than 300 centers between municipal services, pioneer palaces and hostels. for children without family protection, Grandmother noted.
Precisely, among the priorities of the process of computerization of educational work is to develop and deploy IT resources for the IT Network, as well as the monitoring of connectivity indicators and data transmission services of the National Education.
Fernando Ortega Cabrera said that there are some setbacks to carrying out such a plan, such as the limitations when "acquiring technology that allows each of our students to access technological resources more easily to be able to teach subjects.
"Currently, it is difficult for MINED to acquire tablets, computers and smart classrooms, which could promote the teaching-learning process, which includes the technological part, which goes through the whole question of acquisition and available money for the nation to invest. . Sometimes the country has money, but the companies don't sell because of the blockade, "he added.
Ortega Cabrera explained that despite the limitations, the idea is that all provincial departments and connected schools have their own websites, not just on social media. To achieve this, an attempt has been made to "reverse the state of connectivity in educational centers", so that scientific and psycho-educational content is accessible free of charge.
In addition, MINED considers it essential to support young people in the responsible, safe and healthy use of new technologies.
"Another of the great challenges is to train teachers and students so that they can join a digital society, based on the country's computerization policy, in order to be digital citizens, aware of everything happening in Cuba. "
OnCuba Staff,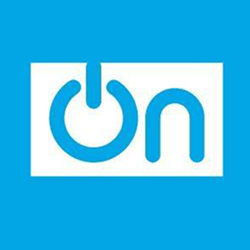 The editorial staff of OnCuba