Funding, a major challenge for the Nigerian education system ― President, Oduduwa University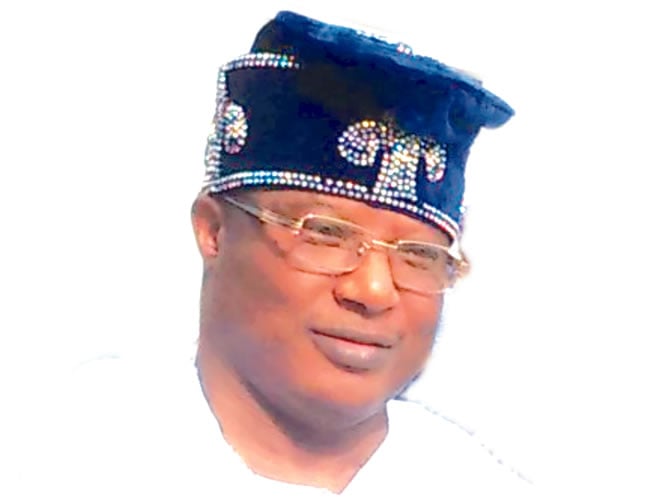 The President of Oduduwa University, Dr. Ramon Adedoyin, said the challenge facing the country's education system is funding.
Making this known to Tribune Online on Monday, Yorubaland's Maye said that at the time, education received the largest share of the country's budget after defense when the budget was presented, but it is no longer the case.
He also said that there are so many universities, polytechnics and colleges of education springing up without job opportunities for huge graduates.
Dr. Adedoyin therefore suggested that the government create jobs that are not focused on salary but prioritize entrepreneurial skills.
The president explained that his university has adopted the mechanism of entrepreneurial studies for students to ensure that they have practical experience and have something on their tables even if there is no job opportunity after graduation. graduation.
He advised students to take entrepreneurial studies seriously, focus on it, and believe that they could do something with it after mandatory service to the nation.
"The challenge for the Nigerian education system is funding. What it was before is not what it is now. Universities continued to increase, polytechnics continued to increase even secondary school and therefore continued to increase.
"We knew then that whenever there was a budget presentation, education got the biggest share after defence. I'm not sure education would be number seven now. It is a serious problem.
"Universities have continued to expand and there are no jobs. As a businessman, I found out that most students coming out of universities and so on don't have the opportunity to work in places.
"If we graduate 5000 students at Oduduwa University for example and others as well, where do you think all these people are going to work?
"So what we have done at Oduduwa University is to introduce entrepreneurial studies and we have three semesters a year instead of the normal two semesters.
"Two semesters are devoted to real academic work and the last third semester is devoted to entrepreneurial studies.
Although we charge the students, we pool the funds and place them in a microfinance bank and we are not interested in getting anything out of this money except for entrepreneurial studies.
"So we make the students learn one or two trades and now learn them together and create a new business center for them.
"Creating jobs that are not salary driven. The job should be equivalent to their wages and the system they created still continues.
"My advice to students is to take advantage of entrepreneurial studies. They should take it seriously. Let them focus on it and believe that they would be able to do something after their NYSC". He said.